Assessments & Profiling : "You can read all the books you want. What makes a difference is your willingness to look into a mirror" - Dr Laura Schleshinger

Coaching : "Outstanding leaders go out of their way to boost self-esteem of their personnel. If people believe in themselves, it's amazing what they can accomplish" – Sam Walton

Talent & Leadership : "As we look ahead into the next century, leaders will be those who empower others" - Bill Gates

Performance Measurements : "Strategy without tactics is the slowest route to victory. Tactics without strategy is the noise before defeat" - Sun Tzŭ
Capabilities
---
Noesis Consulting offers seamless integration of consulting services aimed to help organizations to transform talent into strategic impact and organizational strategies into business results to meet current and future challenges.
If one or more of the following questions resonates for you or your organization, take a minute to contact Noesis Consulting to find out more on our services.
Assessments & Profiling
---
Whether you are looking for your dream job or you are an organization that is constantly searching for talent, Noesis Consulting offers assessments and profiling tools that provide valuable insights into the strengths of individuals. Ultimately, the assessments enable our clients to maximise the effectiveness of their recruitment,development, coaching, training and retention.
Our services:
Recruitment and Selection
Building a successful talent management program and a talent pool has to start with bringing the right people into the company via a suitable sourcing strategy. This sourcing strategy needs to address the talent profile for the people that the company is trying to attract and specific channels to bring these people into the organisation across a variety of levels. A CV can only tell so much. Sometimes, finding the right talent for your organization involves going beyond the typical recruitment process.
In partnership with Management Center of Asia Pte Ltd (the Asian Principal provider appointed byConsulting Tools UK and the Leadership Institute of America), Noesis Consulting is the licensed distributor for DISC and Facet5.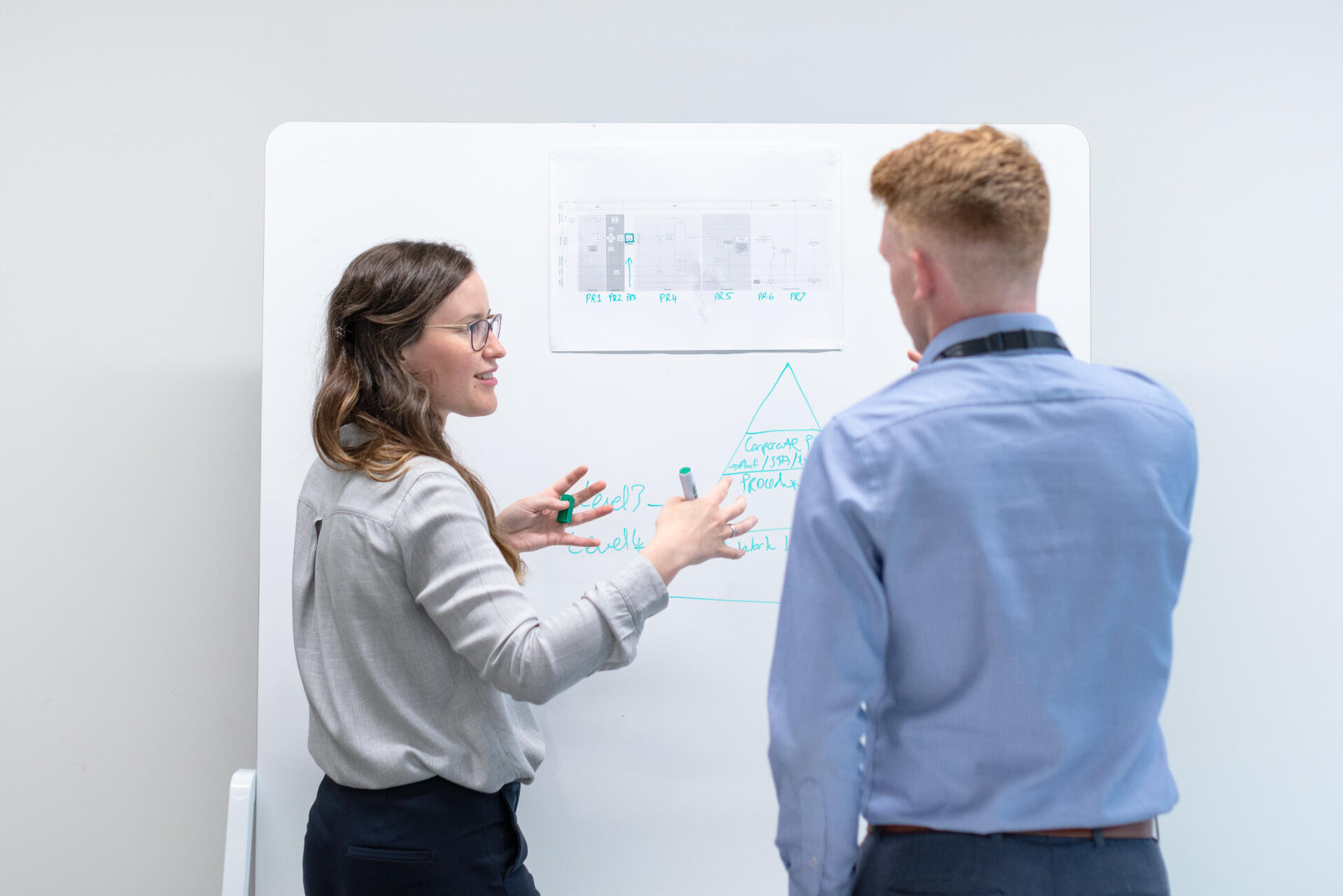 How can we have added assurance that we have selected the right talent?

How do we achieve sustainable learning and behavioural change in our people?

How do we define, assess and develop our talent?
Development, Coaching, Training and Retention
We work with clients to understand the key success factors for their organization and how these inform their learning and development strategies. Using our assessments, targeted development needs will be identified based on self-insight about the individual's strengths and development needs. Development interventions can then be designed to meet the critical development needs of individuals to address current and future organizational challenges.
Coaching
---
We develop customized solutions to meet the needs of organizations and individuals through our combination of Executive Coaching (one-to-one coaching) and classroom coaching.
Our services:
Executive Coaching
Competition and the number of problems and challenges to be overcome can be a daunting experience. The feeling of being overwhelmed or left on an island is common for many busy business executives and professionals. The ability to properly think through problems with a fresh perspective can be useful. Executive Coaching is a great way on how to help individuals to produce breakthrough results.

Noesis Consulting provides one-to-one customized leadership development opportunities for senior managers and executives. Our coaching framework ensures that the coach and our client establish a sound and constructive relationship. The coach builds on this relationship, challenging our clients in a manner that encourages the stretch needed for development, and then supporting the clients to insure positive change. We work with our clients to create, develop and enhance their strengths and capabilities.

Through our one-to-one coaching sessions, our client will work with our Executive Coach who will become a critical aid to the progress of the individual. The tasks the Coach will be involved depend on the scope of challenges and growth plans of the client which can cover the following areas but not limited to; Workplace Coaching, Business Coaching, Performance Coaching, Career Coaching and Life Coaching.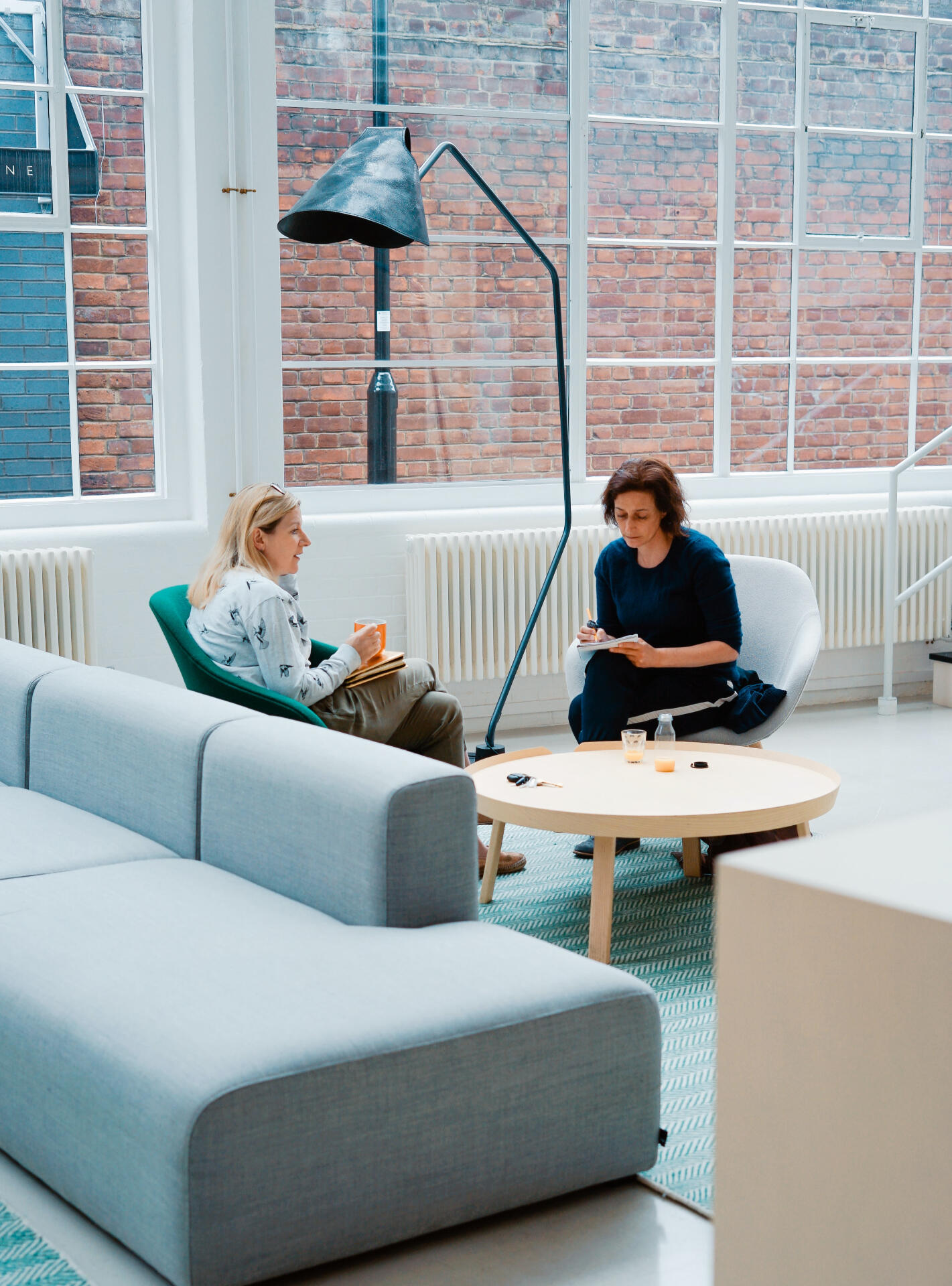 How does coaching help organizations to ensure more and better leaders, ready to step up quickly?

On a scale of 1-10 how satisfied are you with your business performance?
Leadership Coaching
We believe coaching is empowerment. When the going gets tough, leaders in control let go! What helps distinguish leaders and managers is about control and how 'hands-on' you are. So the question is: 'Who should be doing the work?" the manager or leader or the member of staff? Coaching is one of the most powerful tools to build capability of leaders to effectively lead and manage their team members without constantly looking over their shoulders.

Leaders will learn skills that will help others to generate new awareness which allow them to create a new way of thinking about a situation, issue or topic. Our customized classroom coaching programs aims to equip the senior team members, managers, supervisors, team leaders and selected individuals with coaching skills to effectively lead their team.
Talent & Leadership
---
Great leaders exist in every organization. It's just a matter of finding- and keeping –them. In recent years, many organizations are spending considerable amount of time to identify and develop leadership talent for the future. Question is: Are you? Time may be slipping away; organizations need to clearly define the steps and plans needed to not only recruit the next generation but to develop their identified talent. Our field of work brings us to help organizations in talent management and leadership development interventions at the individual, team and organizational levels.
Our services:
Succession Management
We provide the tools you need to establish, revitalize or revise your own succession planning and management. We help clients to:
Identify competencies and clarify organizational values for both planning and managing a succession program

Plan for and fill crucial vacancies at all levels from top management to sales, administrative, technical and production positions

Assess current needs and future resources for seamless succession planning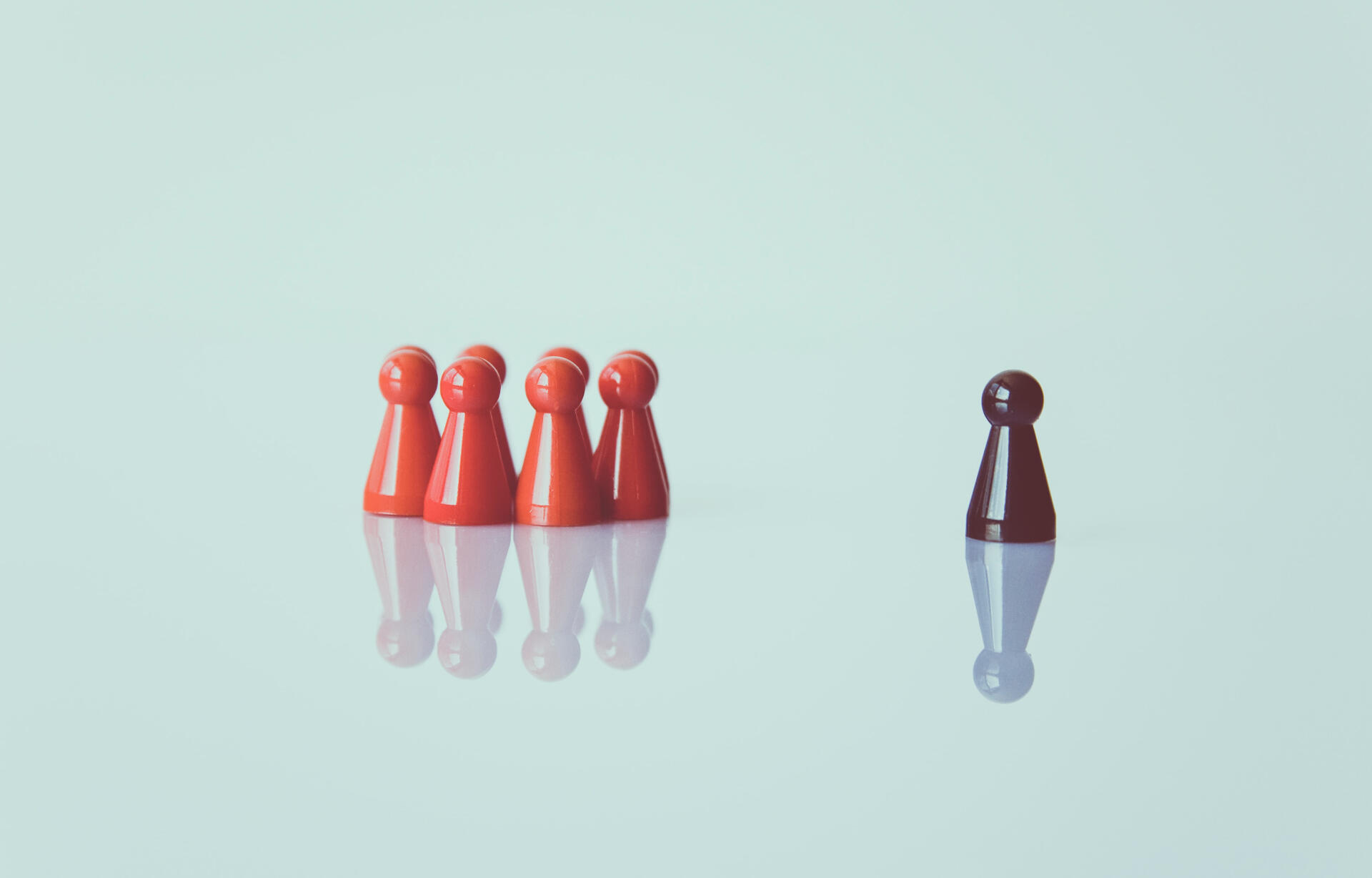 Who are our future leaders and how can we effectively foster their development?

Who are my top internal and external candidates if my VP of operations leaves?

Who needs additional development before they can assume greater responsibility?
Customized Talent & Leadership Development Programs

Talent & Leadership development are important platforms needed to grow and improve a business. Employees have a disproportionate effect in an organization – to the positive and to the negative – on results, productivity, commitment, and retention of talented employees. Noesis Consulting helps organization to drive sustained talent performance across all organizational levels. We will first understand the needs of your organization and working with you to develop the specific modules and programs to fit your development needs today and in the future.

Our approach and expertise lies in building the platform, managing and executing best-practice Talent & Leadership Development Programs customized to your needs.
Performance Measurements
---
Are we using the performance management to improve organizational results; stay focused on strategic priorities, continually developing employees? The goal of a performance management system is to help boost employee performance and, ultimately, the productivity of the business. Ensuring a successful performance management system implementation is hard work and requires rigor and discipline. Noesis Consulting helps you to focus on why you need to manage performance and understand how does performance management fits into the broader scheme of things and the benefits of doing it well.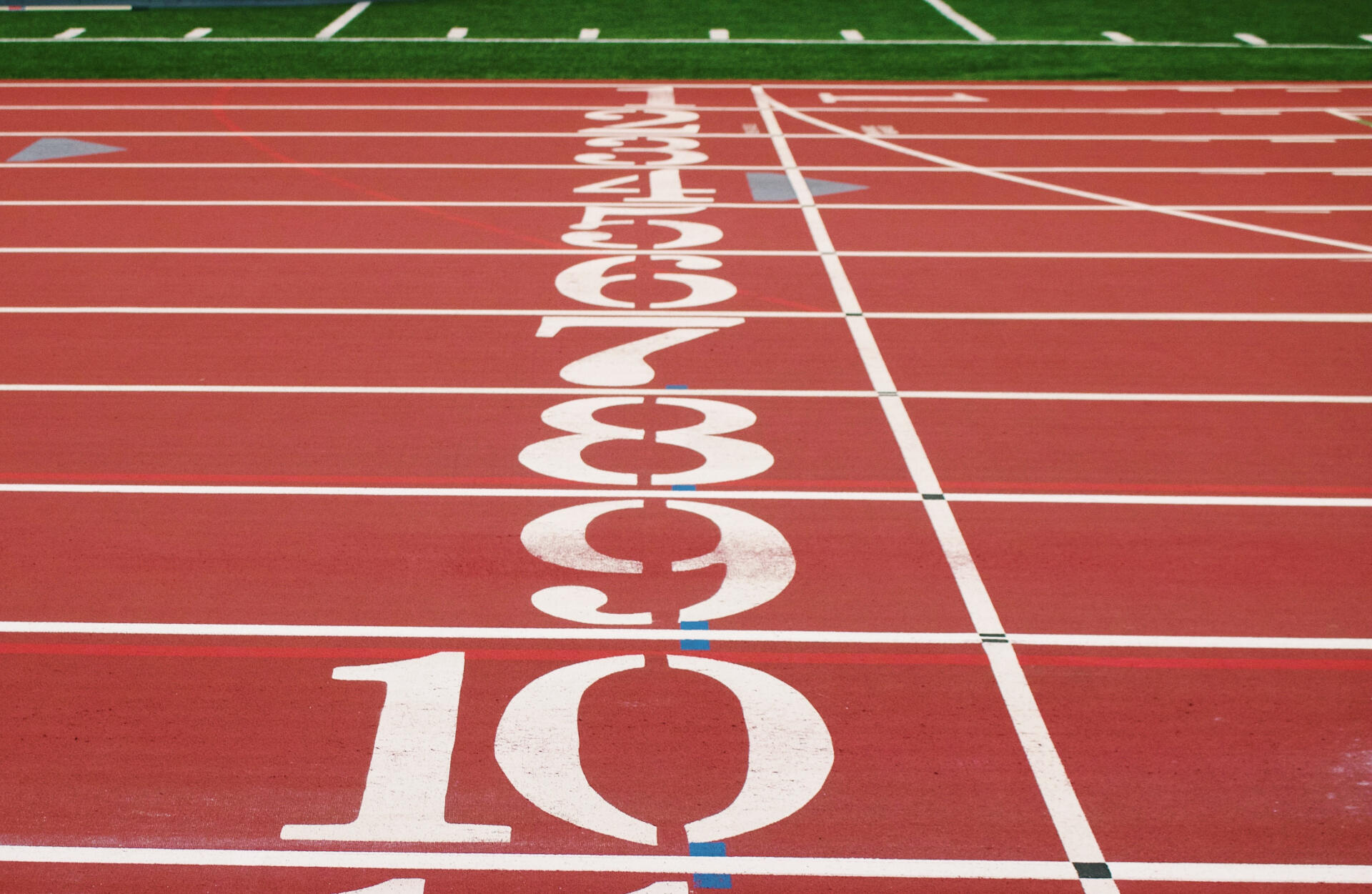 How to put in place a Performance Management System to plan, track and monitor the progress of our company's business results?

How can we align individual goals to team and organizational goals?

Is our organization realizing the results we want from the Performance Management System?
Our services:
Performance Management System Implementation

Implementing a meaningful performance management system is crucial for every successful company. Noesis Consulting creates an entire system for managing the performance of your employees that is specifically tailored to integrate with your company's culture, philosophy, and goals. When employees possess a clear understanding of their position and responsibilities in relation to your company's overall mission, they perform better and strengthen your business.
We work with you to develop a results-driven system that is linked to actual job content and specifications. This maximizes productivity and ultimately helps organizations to manage employees more effectively.

Identifying & Auditing of Key Performance Indicators

What are Key Performance Indicators (KPIs)? KPIs represent a set of measures focusing on those aspects of organizational performance that are the most critical for the current and future success of the organization. So is your organization working on the right KPIs? Through our interactive workshops, Noesis Consulting helps clients to identify and develop winning Key Performance Indicators (KPIs) to ensure the relevancy and alignment to the company's vision, values, scorecard and strategic goals. What gets measured gets done.

Our straightforward approach is based on achievable goals, monitoring milestones, and measuring results which will ultimately creates an interactive system for providing and receiving feedback. This, in turn,produces better employees and a stronger organization.
Assessment Tools
---
We offer assessments and profiling tools for organizations, consultants, coaches and business professionalswho are working with organizations, teams and individuals.

Noesis Consulting Sdn Bhd represents Management Center of Asia Pte Ltd (the Asian Principal provider appointed by Consulting Tools UK and the Leadership Institute of America) to distribute DISC and Facet5.
Introduction
---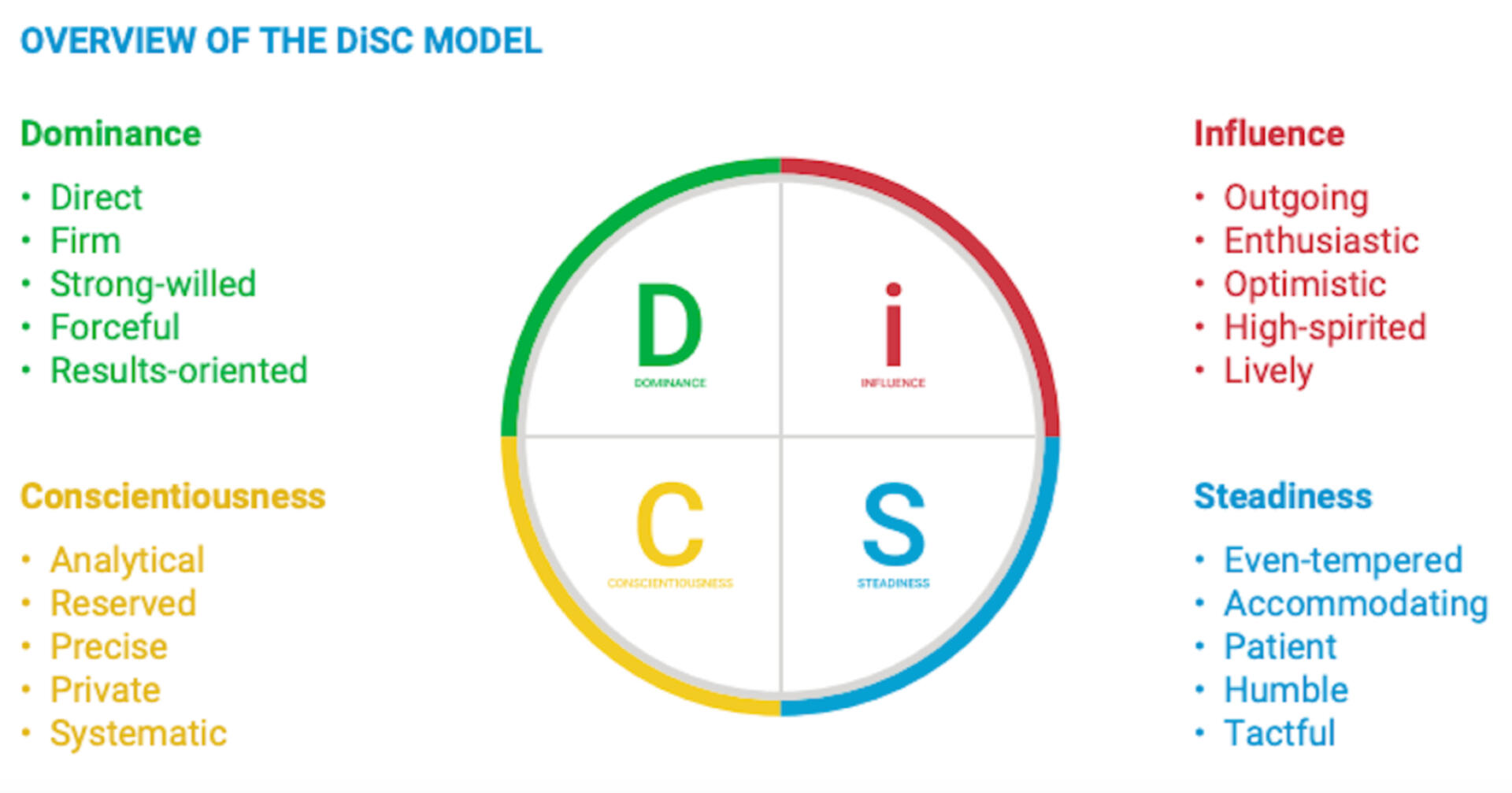 UNIQUELY YOU DISC
According to Mark H McCormack, author of "What They Don't Teach You at Harvard Business School","the key to success is reading people". It simply means, the foundation of personal and job success is toknow self, know others and adapting oneself to the behavioural characteristics of others.

DISC provides an insight into an individual style that is more than adequate to predict the likely trends ofpeople's behaviour. It does this by evaluating four key dimensions in an individual. At its most basic level, DISC measures four factors of an individual's behaviour: Dominance, Influence, Steadiness and Compliance, called DISC in short. The real power of DISC comes from its ability to interpret the relations between these dimensions. How a high "Influence" person who has an equal high level of "Dominance", will behave differently to an "Influence" individual without that "Dominance".

Using this information, DISC can be used to describe a person's general approach, including their motivations and dislikes, strengths and potential risks, and some of the basic assumptions they make about other people. The instrument is internationally used in the areas of Human Resource management, counseling, coaching and consulting.
Everything DiSC can help you and your teams:
Improve self awareness

Understand other people and adapt to their behavior

Learn how to work together more productively

Transform conflict into collaboration

Develop stronger sales skills

Become more effective managers

Get more enjoyment out of every relationship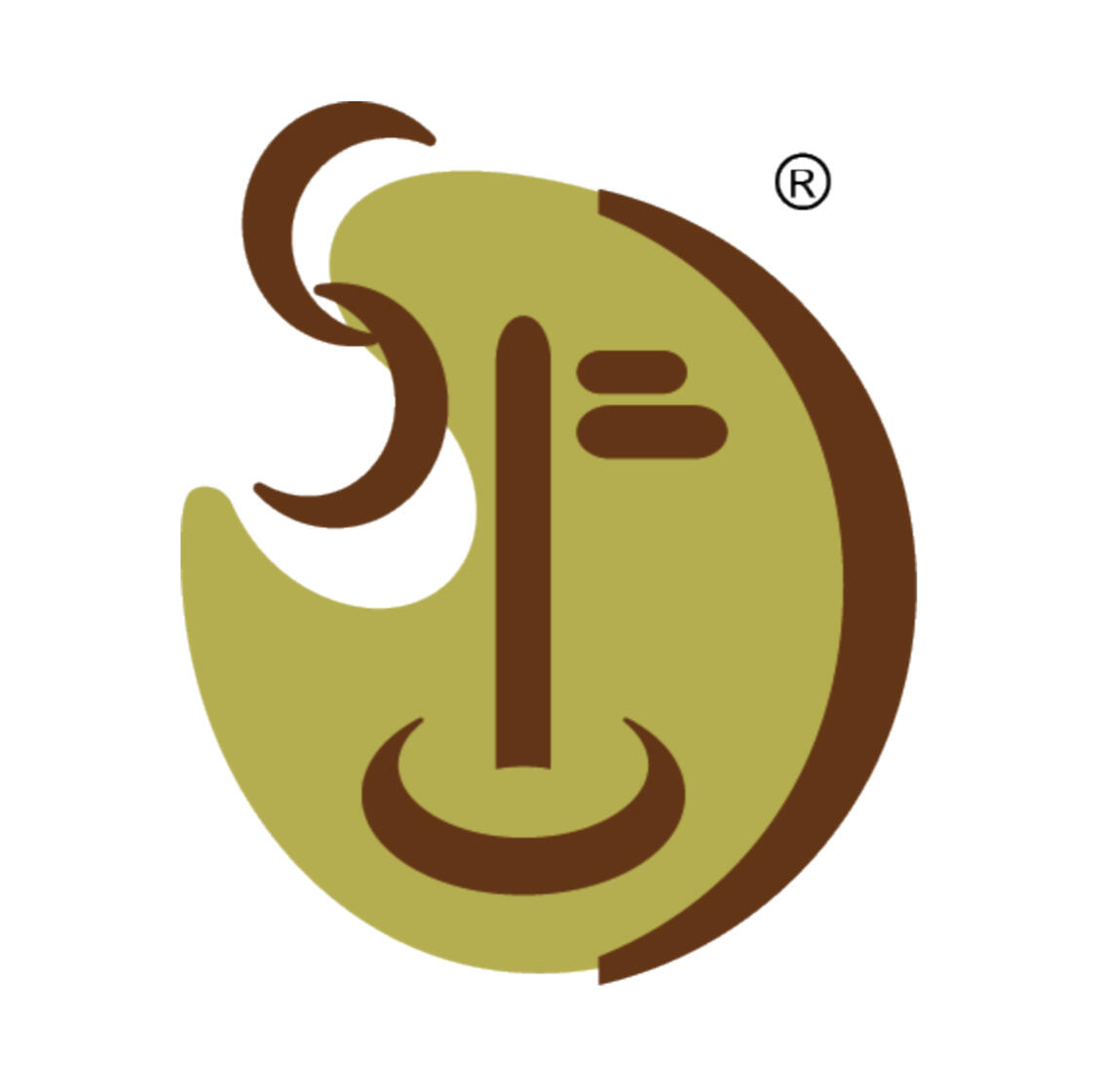 DISC ASIAPLUS
We are glad to announce that we have an updated Asian version of the DISC profiling system. As more and more people in Asia are using the DISC instrument, there is an urgent need to contextualize the DISC within an Asian culture. The DISC ASIAPLUS has now 5 different norms – all of which can be used within Asia. The contextualization of the DISC instrument to an Asian audience will offer greater clarity when comparing Asians with Asians. We remain committed to offer tools that are user friendly and customized within an Asian environment.
System features
Respondents can answer the questionnaire in 8 languages:
English

Simplified Chinese

Traditional Chinese

Bahasa Malaysia

Bahasa Indonesia

Japanese

Thai

Vietnamese
5 Different norms
Asian

China

India

Singapore

US
Introduction
---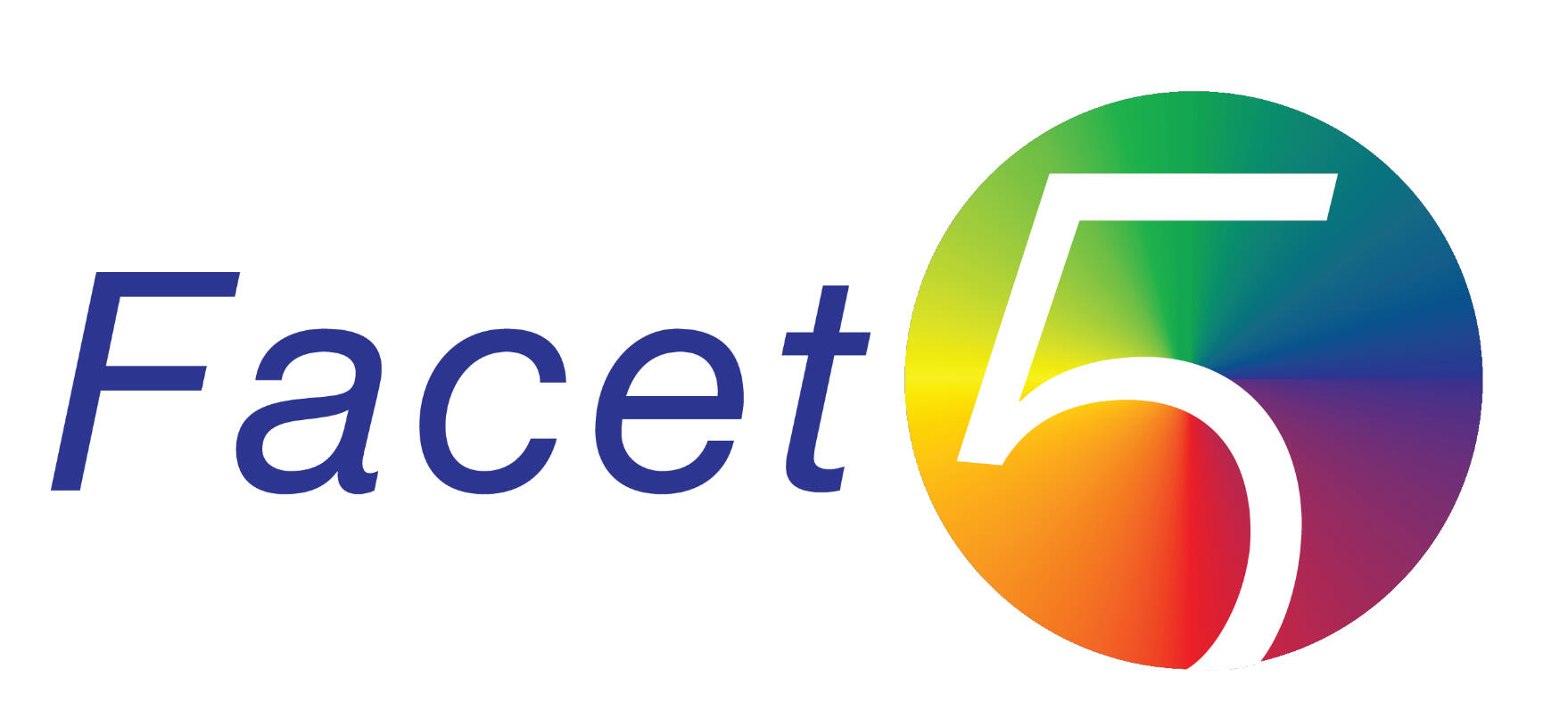 Realizing the talent of people is a constant priority for organizations. This involves careful attention to Recruitment, Selection, Team Integration, Leadership & Management and Career development at all levels. Many of these fields have developed greatly in recent years often producing their own set of models and languages, which must be learned and understood.

Facet5 is a model of personality, which allows managers to understand how people differ in their behaviour, motivation, attitudes and aspirations. It is based on recent developments in personality theory and management development and yet is simple and practical to use.
Facet5 can be applied in all of these areas and can provide a common language. The simplicity and robustness of Facet5 makes it ideal for use in any situation where individual differences are important. Personnel professionals and line management alike can use it to understand and manage staff individually and in teams. It also provides a solid structure for individuals to learn about themselves, their interactions with others and the strategies available to ensure effective teamwork.

Facet5 works at all levels from individual assessment through selection, recruitment and team integration. Facet5 can even be extended to understand culture and values at a team or corporate level.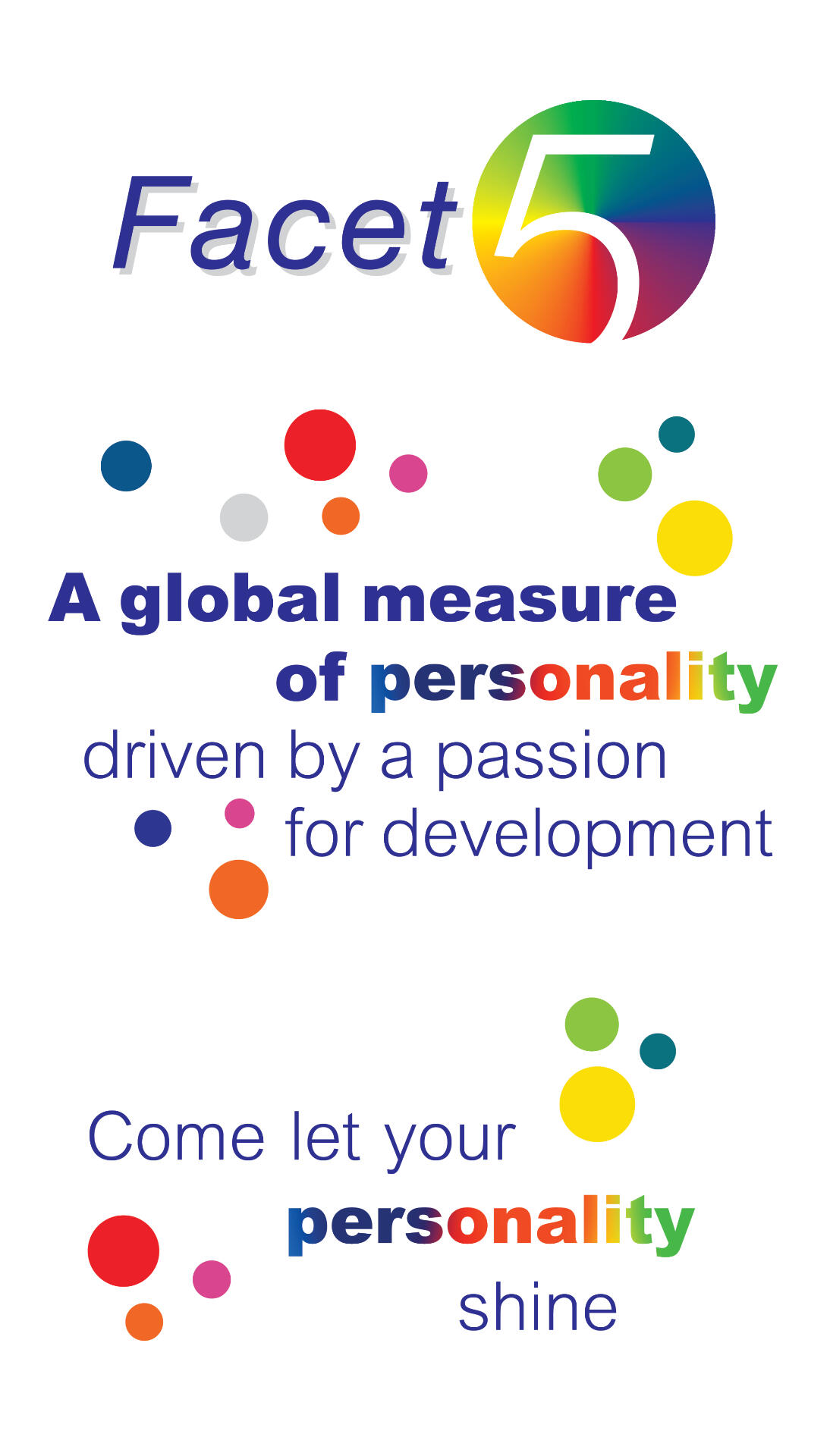 Downloads
Facet 5 Brochure
Questionnaire Sample
Data Sheets
About Us
---
Overview
Noesis Consulting is in the business of People Consulting and Development. The company was formed on the basis that every organization and individual has the potential to unlock and discover the greater strengths and capabilities in them.

Leading organizations know that exceptional business performance is driven by superior talent that's managed with consistent interventions and development plans. They know success is powered by the total talent quality of their workforce.

Based on Noesis Consulting's holistic approach – Assess & Acquire, Develop and Align , we offer talent management solutions and services to help organizations and individuals to select and recruit, retain and develop talent within the organization.

It is our desire to work in-partnership with organizations and individuals to help them gain insights of themselves and discover unlimited potential. We believe in providing solutions that are practical and customized to meet the unique needs, culture and priorities of our clients.
Our Values
Noesis Consulting is a values-driven organization. For us, this means we need to have PASSION and COMMITMENT to deliver SERVICE EXCELLENCE to our clients.

Passion
We are passionate about our work that matter most to our clients

Commitment
We believe in building a long term personal relationship committed to our clients' success

Service Excellence
We aim to deliver relevant, practical and customized solutions to our clients
Our Team
Noesis Consulting brings a combination of a diverse mix of professional expertise, experience and cultural backgrounds. At Noesis Consulting, the professionals comprises of People Management Consultants, HR Professionals, Certified Coaches, Human Behavioural Consultants and Counselors who have worked withsome of the largest conglomerates and leading organizations in the world.

The team members have a strong innate passion and desire to help organizations and individuals to strengthen their capabilities, develop knowledge and addresses challenges to realize their full potential. We have the experience working across the various industries below:
Financial Services

Information Technology

Property Development & Construction

Oil & Gas

Conglomerates

Manufacturing

Pharmaceuticals

Plantations

Non-Profit Organizations

Government-linked Organizations

Contact Us
---
Feel free to contact us should you have any queries or request on our product or partnership in your area.
noesis consulting sdn. bhd.